Great

Rates! Monthly Payments Available
Click Quote Button or Call 361-906-1919
At Jesse Garcia Insurance Agency, we specialize in the insurance needs of senior living, nursing home, adult day care & assisted living facilities. Our vast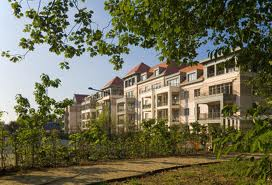 experience has not only given us many insights into what the insurance protection needs are for nursing homes and assisted living facilities, it also shows the dedication, attention to detail and follow-up we provide to every one of our Agents.
We know you try to give your clients the best possible care everyday. Likewise, we care about our clients (you) and try to give you the best possible product at a competitive price with very low minimum premiums.
Our program is specifically designed with smaller facilities in mind. Unlike many of our competitors that have minimum premiums of $7,500 or higher, our minimum premiums start as low as $900. We know that smaller facilities are operating on smaller margins and cannot afford $10,000 for their liability and professional insurance premium.
General & Professional Liability Coverages Include:
All Owned Premises
Product-Completed Operations Included
Personal and Advertising Injury
Medical Payments - $5,000 Limit
Property Damage To Others - $100,000 Limit
Coverage on a Claims-Made Basis
Defense outside the limits
Early and Mid-Stage Alzheimer Patients acceptable
Non-Ambulatory Patients acceptable provided they are not bedridden
Optional Coverages:
Physical/Sexual Abuse - up to $200,000 Limits
Hired/Non-Owned Auto - up to $100,000 Limits
Employee Benefits Liability
Property Coverages:
Building
Business Personal Property